Urge Your Lawmakers to Support a Better Way to Repay Act
---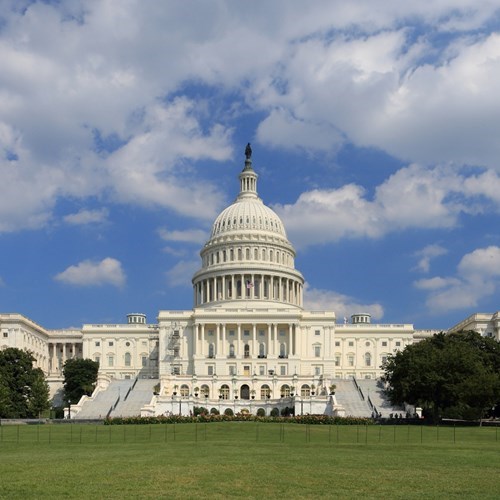 Act Delays Repayment Period for Hospitals to Begin Medicare Loan Repayments that Helped Improve Cash Flow during the Height of the Pandemic
Hospitals, health systems and other providers struggled greatly to meet the health care needs of the communities they serve as Covid-19 raged across the United States—and they continue to face significant financial challenges because of the pandemic.
These providers received just over $100 billion in Medicare Accelerated and Advanced Payment loans during 2020 to help them fight Covid (section 3719 of the CARES Act). Last year, Congress extended the repayment terms of the expanded accelerated and advanced payment policy for Medicare providers, which was a tremendous help to providers. Providers remain very concerned about their ability to pay back the loans.
We are again requesting that Congress delay the start of the repayment of Medicare loans an additional year.
These loans have been critical to our health system's hospital, St. Vincent Charity Medical Center, in continuing to provide care to patients. St. Vincent Charity operates in a high-poverty neighborhood and has a payor mix of more than 70 percent Medicare/Medicaid. The pandemic has been especially challenging financially for St. Vincent Charity and other similar hospitals with such a high Medicare/Medicaid payor mix.
Our nations' hospitals invested heavily to combat the pandemic. They canceled tens-of-thousands of elective surgeries and non-emergent patient tests at the government's request to help ensure adequate hospital capacity, preserve gear and equipment, and reduce the risk of unnecessary patient spread. This major shift, among many factors, created significant financial challenges.
To address the issue of extending repayment terms, the United States House of Representatives drafted H.R. 3589, Better Way for Providers to Repay Act. ThIs Act will extend the current repayment date by 12 months, to give providers (which used the program) flexibility to assess their current cash flow and operational health and plan their CMS repayment obligations accordingly.
St. Vincent Charity Medical Center and other hospitals facing financial challenges need a Better Way to Repay, recognizing the importance of honoring loan commitments, but with flexibility that reflects the ongoing public health crisis.

Now is the time to ask your lawmakers to support H.R. 3589, Better Way for Providers to Repay Act
Please reach out to your lawmakers today. A sample letter (email) for you to send is available here on e-Advocacy.
---