St. Vincent Charity Medical Center Appoints Russell E. Spieth, Ph.D., as Director of Outpatient Services at Rosary Hall
---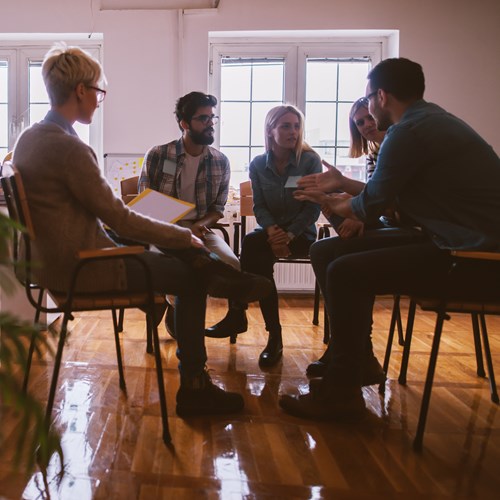 St. Vincent Charity Medical Center has named Russell E. Spieth, Ph.D., as director of outpatient services at Rosary Hall, effective today. In this role, Dr. Spieth provides leadership and operational oversight of ambulatory addiction treatment services, as well as staff and program development for the expanding continuum of Rosary Hall. He also ensures close coordination with Rosary Hall's inpatient detoxification services, inpatient behavioral health and other hospital programs.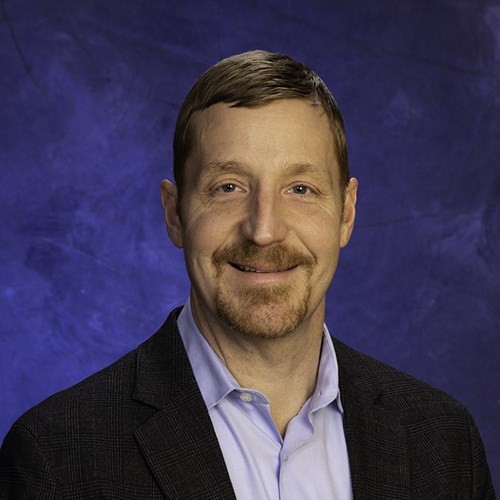 "We are excited to welcome Dr. Spieth, whose diverse experiences will help expand Rosary Hall's capabilities, which will now include mental health and dual diagnosis treatment, including serious and persistent mental illness," said Michael J. Biscaro, Psy.D., ABPP (Forensic), chief of behavioral health, SVCMC. "Dr. Spieth brings a remarkable dedication to continued education and commitment to the highest quality of care for our patients, who are often at their most vulnerable."
Now more than three-quarters of the way through 2020, Cuyahoga County remains on track to see its third highest ever overdose death total and the highest since 2017. According to the Cuyahoga County Medical Examiner's Office, as of September 10, the county is on pace to see 650 overdose deaths this year. That would place it behind only 2017 (727 overdose deaths) and 2016 (673).
"Nationally and locally, too many of us are suffering from the burdens of substance use disorders," said Dr. Spieth. "I am so proud, humbled and motivated to join the St. Vincent Charity Medical Center team with its proud history of providing compassionate, collaborative and expert substance use disorder treatment to patients and their families."
Rosary Hall includes an interdisciplinary team of physicians, fellows, nurse practitioners, social workers, counselors and now peer recovery support. The team serves hundreds of patients, many with co-occurring mental illnesses, per year. Ranked as a top provider in Ohio by Help.org, St. Vincent Charity Medical Center is a recognized leader in substance use disorder diagnosis, treatments and innovations.
Previously, Dr. Spieth's most recent role was as managing director of campus mental health and consulting and training, and assistant professor of psychiatry, at Northeast Ohio Medical University (NEOMED). In that position, he:
Oversaw Project ECHO educational clinics on medication for opioid use disorders. Project Echo is a nationally and globally recognized model for bringing best-practice health care to patients who can't get it because of where they live.
Collaborated with NEOMED's Center for Student Wellness and Counseling Services staff to introduce enhanced clinical services and monthly outreach programming.
Supervised programming for the Ohio Program for Campus Safety and Mental Health.
Concurrently, Dr. Spieth served as a counselor at The Counseling Center at The University of Akron. Prior, from 2016 to 2019, Dr. Spieth served as senior consultant/trainer of motivational interviewing at NEOMED, where he created and provided interdisciplinary training on motivational interviewing to community partners and pharmacy and medical students. He also conducted training and mentoring on psychosocial aspects of substance use disorder treatment for multidisciplinary professionals. His past experience includes service as director of family services, FrontLine Service; predoctoral intern, The Counseling Center, The University of Akron; program manager, MHS; and counselor and vocational counselor, Su Casa Methadone to Abstinence Residence, Lower Eastside Service Center, in New York, NY.
Dr. Spieth has given more than 35 lectures nationally and internationally. He has generated more than $7 million in state and federal grants to enhance substance use disorder programming. His training interests include preparing the primary care workforce to address substance use disorders, increasing community collaboration to address mental health issues, and using Project ECHO to change practice and create a new narrative in health care.
Dr. Spieth earned his Doctor of Philosophy in American Psychological Association (APA) accredited Collaborative Program in Counseling Psychology from the University of Akron in 2014; Master of Education in Counseling Psychology from  Columbia University in 2001; and  Bachelor of Science in Psychology, Minor in Biology from Florida State University in  1994.
Behavioral Health at St. Vincent Charity Medical Center:
St. Vincent Charity Medical Center is amid a transformation of its Behavioral Health Service Line to provide an integrated health model that: takes a person-centered approach to care, and expands our service continuum to better meet the needs of the complex population we serve.
SVCMC has been critical in the work to reduce the impact of substance use disorders on Northeast Ohio, including the opioid epidemic. Ohio is ground zero for this crisis, which is tearing families apart, and stealing lives and talent from our communities. SVCMC's Rosary Hall is one of Ohio's first and best hospital-based addiction treatment centers. Rosary Hall has been at the forefront of treating drug dependency for more than 65 years – treating more than 100,000 individuals with the compassionate care that is the hallmark of SVCMC.
SVCMC's Psychiatric Emergency Department (PED) is a critical safety net service, and is one of two in the State of Ohio and one of only seven in the nation. It is the most efficient method to assess the acute psychiatric needs of people transported by law enforcement and health care agencies from 59 municipalities.
About St. Vincent Charity Medical Center:
Cleveland's first and only downtown hospital, St. Vincent Charity Medical Center is the city's faith-based, high-quality health care provider. Our distinguished doctors and caregivers are devoted to treating every patient with clinical excellence and compassionate care. Home to the renowned Spine and Orthopedic Institute and the Center for Bariatric Surgery, St. Vincent Charity Medical Center has services in non-invasive cardiovascular, emergency medicine and psychiatric emergency department, primary care, occupational health, behavioral health and addiction medicine. Owned by the Sisters of Charity Health System, St. Vincent Charity Medical Center has provided Care Beyond Medicine since 1865.
---