Early Childhood Resource Center releases spring 2019 training calendar
---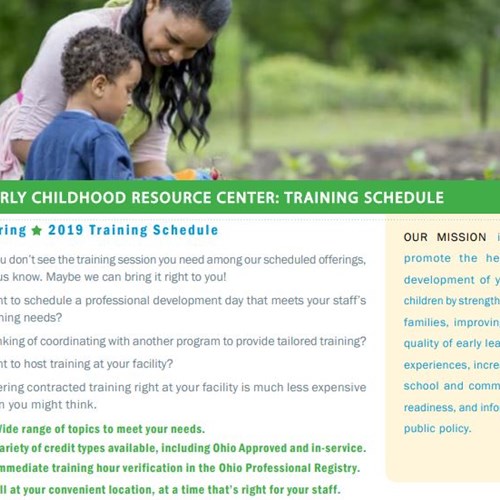 The Early Childhood Resource Center (ECRC) has released its spring 2018 training calendar, which details all the upcoming professional development programs the ECRC has planned for the next three months. Activities include professional development opportunities for educators and care providers.
Because access to high-quality professional development is crucial, the ECRC offers classes in locations throughout its six-county service area, with many classes offered at no charge to participants. Programs for professionals are broken out by child care administrators, infant-toddler teachers, preschool and school-age teachers, and all professional audiences, with a wide range of topics.
A ministry of the Sisters of Charity Health System, the Early Childhood Resource Center is a child care resource and referral agency proudly serving Mahoning, Medina, Portage, Stark, Summit and Trumbull counties. The Early Childhood Resource Center works to promote the healthy development of young children by: strengthening families, improving the quality of early learning experiences, increasing school and community readiness, and informing public policy.
---