VICE PRESIDENT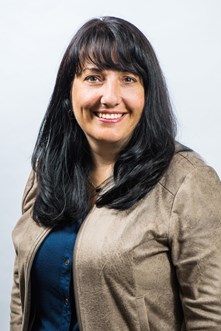 EXTERNAL AFFAIRS
SISTERS OF CHARITY HEALTH SYSTEM
Heather A. Stoll is vice president of external affairs for the Sisters of Charity Health System, where she oversees communications and branding strategies to promote the mission of the health system.
Also, Stoll coordinates the development and implementation of government affairs and public policy initiatives.
Beyond her external affairs role, she provides administrative oversight of Joseph's Home and Building Healthy Communities, which are both ministries of the Sisters of Charity Health System.
Stoll previously worked at Hopewell Inn in Mesopotamia, Ohio, in fund development. There, she worked directly with the organization's founder and board of directors to develop a fundraising program for the newly created residential treatment center for individuals with mental illnesses.
A Cleveland native, Stoll is a graduate Smith College. She also holds an MBA from the Weatherhead School of Management at Case Western Reserve University. Her community involvement includes participation in the community health investment committee of United Way of Greater Cleveland. From 1997 to 1999, Stoll was the youngest board member for the Smith College Club of Cleveland where she worked to interest local girls in attending the Massachusetts institution. She lives in Moreland Hills, Ohio, with her husband Tibor Regele and their daughter Lily.
ADDITIONAL LEADERSHIP ROLES
Member of the community health investment committee of United Way of Greater Cleveland
Board member for the Smith College Club of Cleveland
CONTACT
2475 EAST 22ND STREET
CLEVELAND, OH 44115
P: 216.696.5560
HSTOLL@SISTERSOFCHARITYHEALTH.ORG